About Us
KHWCT is a state-of-the-art facility located off Parker Rd. in Plano, Texas. Our outstanding staff, comprised of board-certified anesthesiologists, has many years of experience and training in managing patient airways, maintaining hemodynamic stability, and addressing any potential, untoward side effects of IV sedative hypnotic medications like ketamine and many other intravenous pharmaceutical agents.
Your care, safety and comfort are very important to us. Your ketamine infusion is tailored to your individual needs and your vital signs are monitored continuously as they would be in any peri-operative setting. We use secured email for our correspondence to patients and health care professionals, thus ensuring that your medical and health information is kept strictly private and confidential.
Meet Our Physicians
Medical Director
Jerron C. Hill, M.D.
Undergrad:
B.S. Biology, Wayne State University
Medical School:
M.D., Wayne State University School of Medicine
Residency:
Umass Medical Center
Dr. Hill is a board-certified anesthesiologist and has practiced anesthesia for 25 years. While working at Harrington Memorial Hospital in Southbridge Massachusetts, he opened and managed a highly regarded chronic pain clinic. He is a member of the American Society of Anesthesiologists, the Texas Society of Anesthesiologists, the American Medical Association, and the Anxiety and Depression Association of America. He and his wife have three daughters. Dr. Hill enjoys spending time with his family, exercising, traveling, going to the movies and mentoring.
| | |
| --- | --- |
| | The American Society of Anesthesiologists, Inc. |
| | Texas Society of Anesthesiologists |
| | American Medical Association |
| | Anxiety and Depression Association of America |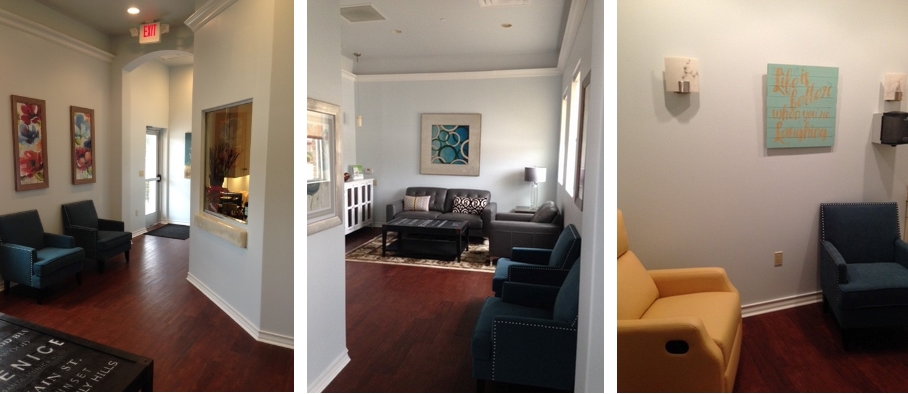 Not Just Ketamine
I have always believed in and place great value on the significance of nutrition, exercise and stress management in helping my patients achieve long term health benefits.
Studies show that low levels of B and D vitamins are associated with depression, and boosting circulating blood levels of these vital nutrients has proven to be beneficial in the treatment of this all too prevalent malady. It is also well known that exercise helps to control and balance the sympathetic nervous system through an increase in Brain Derived Neurotrophic Factor (BDNF), thus alleviating a number of mood-related disturbances. Additionally, it is largely accepted that those who practice mindfulness and learn how to "stay in the moment" can prevent intrusive, counterproductive thoughts from causing negative feelings, emotions and reactions. These "brain" exercises must be practiced daily if one's goal is to create and maintain peace of mind, and those who do so report excellent outcomes.
Your brain has the ability to change and adapt to thoughts, positive or negative. This well understood and valid medical concept is known as neuroplasticity. One of the most common etiologies of depression and mood disorders is stress. In my practice, I provide my patients with the information required to learn how to overcome stress, or simply become more adept in managing it when circumstances prevent its elimination. Anyone can achieve this result! The mind controls the brain, and the spirit, soul and mind are all intimately interconnected. Stress often manifests in the form of headaches, pain, insomnia, an inability to focus, anxiety, acid reflux and various other systemic disorders, and it must be effectively managed and controlled in order to live one's best life.
With time and conscious effort, each of the approaches mentioned above have secured their rightful and proper place in the compendium of ways in which to approach holistic wellness. Happily, we can now add ketamine to this long and illustrious list of complementary modalities in the treatment of mind-body challenges! Its safety, efficacy and proven track record make it an outstanding choice in the ongoing search for lasting, enduring health and well-being.
If you are seeking to gain greater control over your life, and to obtain relief from toxic thoughts that worsen the suffering felt from depression, anxiety, PTSD, other mood disorders and chronic pain, ketamine, with its high reliability and tested efficacy, may just be the medication of choice for you! Depending on the clinical study and design, ketamine has been demonstrated to help 70-80% of people suffering from treatment-resistant depression.
Dr. Hans Selye famously said, "It's not stress that kills us; it's our reaction to it." We must therefore learn how to manage stress and not allow it to manage us! I believe the way in which one reacts to stress is the determining factor in the type of outcome one can expect. My approach to treating my patients is indeed multi-modal, incorporating ketamine infusion along with proper nutrition, exercise and stress management. Each of us is a unique creation. This suggested multi-dimensional approach can offer long lasting and highly sustainable results, and has been found to be cost-effective, requiring additional booster infusions with lessening frequency as improvement takes hold.
I have been privileged to witness many people transform their lives over the last three years by taking this innovative approach to treating mood disorders and chronic pain.  We see patients who take it upon themselves to travel great distances, from other states and remote parts in Texas, simply because they have become aware that an integrative approach to mental and physical well-being is within reach, achievable and sustainable. If you or a loved one desires to move forward and live your best life, now is the time to contact us. We are here to support you in your wellness journey and look forward to the day when you happily share your desired results with us.
Why use Ketamine and CBD?
After reading and thoroughly exploring the available research on the Endocannabinoid system (ECS), I was excited and amazed to learn how our bodies are designed to self-regulate and be self-sustaining. This branch of science may have been around for some time, but it was new to me, and contained fascinating, previously unknown insights. Our brain, heart, lungs, kidneys and endocrine systems, as well as most other essential bodily organs, are all marvelous examples of how our most exceedingly complex and intricately designed inner components are both self-sustaining and highly efficient.
In truth, we are all living miracles. Much of our understanding about the ECS dates back only 25 years, whereas the scientific information pertaining to ketamine is actually 50 years old! I began using cannabidiol (CBD) as a supplement to help treat patients with mood disorders and those who suffered from chronic pain. Patients told me they experienced an improvement in mood, reduced pain, and an added bonus of cessation of insomnia. I'm convinced that there is much more research and clinical data from human studies that needs to be done so that we can learn the full value and potential of our ECS as it relates to our health and wellness.
I use ketamine troches (lozenges) and CBD to help stabilize mood and control inflammation. Both behave in similar ways upon introduction into the body, but differ in their mechanism of action. CBD interacts with our Endocannabinoid system by preventing the metabolic degradation of anandamide (AEA) and 2-arachidonyl glycerol (2-AG). In essence, it allows our endogenous Endocannabinoids to exert their physiological effects by preventing their metabolism. AEA and 2-AG act to decrease inflammation; AEA also helps to create feelings of pleasure, happiness and euphoria, and assists in controlling stress and regulating anxiety. 2-AG has neuroprotective effects in glial cells, helps prevents seizures, supports our immune system, and regulates the brain-gut axis. It is abundantly clear that CBD is destined to become a valuable and critical component in the care and healing of mind-body syndromes.
Scientists have yet to determine if ketamine and CBD have an additive or synergistic relationship. Ketamine and CBD do not have to be used indefinitely in order to bring the brain, mind and body into a state of homeostasis or balance. I believe that practicing a lifestyle or living a life of wellness that implements stress management, regular exercise, proper nutrition and intermittent fasting offers considerably less risk for metabolic syndromes, mood disorders, pain syndromes, and many other medical diseases than those associated with more traditional medical approaches. Perhaps best of all, transitioning to a way of life, living and health care that involves the use of these natural options can truly help one live life with far more vitality, energy and longevity.
* Ketamine not kept on site. To learn more about CBD click here drcbdandnutritioncenters.org. To Learn more about IV Nutrition click here khwct-ivtherapy.com.
Testimonials
"THE TRUTH ABOUT KETAMINE FROM A PROFESSIONAL SKEPTIC!
I spent 5 years as a leader in Cyber Security for large organizations and most of the rest of my career researching and creating innovations with technology. So yes, I start everything I do with a skeptical view and doubt everything I hear and read until I personal see or experience the facts.  I took this stance with Ketamine because, I had already invested 1000s of hours and a small fortune in trying to overcome the ongoing pain and depression of Fibromyalgia (which comes with depression in 99% of the people that have this disease. My journey included:
Taking various anti-depressants medications and I found through that journey that I needed more dopamine than serotonin regulation, which led me to..
Working out extensively to increase dopamine and lose weight which helped the depression but not the pain all over my body as my nerve endings fired all day long with Fibromyalgia. So, I focused on…
Eating so clean that a former friend who is a world athlete looked in my refrigerator one evening and said, "What is this a training facility?"  Being overly disciplined in life makes one no fun with those that just want a little butter with their popcorn, so I looked for more advanced science and found…
TMS (Transcranial magnetic stimulation)..30 1 hour sessions of a magnet knocking on my brain…yep it worked, for a while…a few weeks but I still had the pain all over my body. So, when a person has the all over pain 24/7 that Fibromyalgia causes, of course eventually depression creeps back in and so my searched continued…
I started Physical Therapy and did dry needling once a week where needles were put into my muscles to allow blood to run to the parts of my body that hurt the most, and the needles relived a little bit of the pain, but they bruised and well, you can put needles in your entire body all at once, so one to three areas would be treated one time and week which would give me some relief for a few days.  So, I kept searching, and…
When I learned of Ketamine, you  bet I was SKEPTICAL…a cure for fibromyalgia…what?!?!? No doctor had told me there was a "cure"…this stuff had to be some Healthy Hippy Mumbo. I took my 100% skepticism and sought out to prove it false. So, for three years in my leisure time, I read opinions and medical articles from all over the world, combed through EU and FDA research findings and talked to anyone that I could get a hold of that had the experience of doing Ketamine Therapy. Then, I interviewed doctors and nurses at various clinics on their approach, experience and techniques with Ketamine but although the nay sayers (ones that admittedly did not do or did not finish their Ketamine therapy) are around, those that did the therapy fully all were happy…they told me JUST DO IT NOW do you don't have days with pain, but I am stubborn and I kept going…See there was more than the pain, there was the money…
My husband provided well for our family well, but we have 8 kids. 8 were not planned (I have only given birth to one wonderful daughter). God had plans for us and so we have 5 sons and 3 daughters including a son that I "adopted" who is disabled. We love them all, and they are all great kid, but we don't have any money to waste on something that was not yet covered by insurance. However, God provided the money at the same time, my pain, depression had finally halted my daily no holes barred get it done attitude. I had become so drained that I was going from bed to work right back to bed most days. I remember lying in bed at night with ice packs on my neck and back and legs, CBD cream all over my body and having to muster up smiles as my adorable granddaughters would come and tell me about the joys of their days. The truth was I really only cared about falling into bed to be still until I fell asleep…I was lifeless emotionally and physically. WHAT A WASTE OF YEARS that I was not happy, active and engaged in all the joys of life.
So, I did it.  In November 2019, I did 5 therapy session of Ketamine IV. Now, almost 4 months later, I am still without any notable pain. Daily I get better and better as my nerve endings are now growing back healthier after years of being trashed with unnecessary pain pulses for year.  YEP, I AM FINALLY PAIN FREE….after over 25 years of Fibromyalgia and Depression and I AM HAPPY! Yes, I get sad or mad sometimes, we all do…but now I just deal with it. Every day of my life is now better and better and at 58 I have more energy than I did at 35.
Here is my advice from my experience of doing the therapy:
Do all the IVs that Dr. Hill prescribes (usually 3 to 5) in the manner that he prescribes in the cadence that he prescribes.
Do all of the IV therapies regardless if you get a little weirded out…this will pass and no, your brain will not stay in whatever funky stats that Ketamine takes you to during the IVs…you will come out of.

Personally, I think that the Ketamine IVs do so many things and one of them for me, was that it seemed to dive into my subconscious to help me reconcile a few strange, difficult or weird thoughts I was carrying around and let them go.  Go with it….you are in the safest environment possible to just let those thoughts happen.

Take any medicine which Dr. Hill tells you to take afterwards and go off any other meds that you take to control pain and depression at in the cadence that Dr. Hill tells you.
Do anything else that Dr. Hill tells you is good for your health: mental, physical or spiritual which you feel comfortable with and question yourself and the Doc if you don't feel comfortable with it…it's all sound advice.
One last thing…don't go to other clinics…I interviewed a few during my research. Many have wonderful RNs that will watch over you during your IV. They will be there to help if something goes wrong and call the doctor to get instructions.  Look, the chance that something will go wrong is minimal, but when you are on a medication that is taking your brain to weird places while it seems to be rewiring your nerves so that they work correctly, you want a doctor with years of experience by your side who uses real medical machinery to monitor all you vitals and checks on you for the whole time you are going through the treatment, but more importantly…
You will find out that Dr. Hill and Leslie, and the team at Ketamine HEALTH and Wellness Center, really truly actually care about you…you know good doctor's that smile and know you by your chart as well good. But, Dr. Hill knows me by name, understand my journey, my family and well….he wanted to understand me. Moreover, he doesn't need to have a Ketamine practice, especially one that he spends all afternoon and into every evening on the weekdays and all morning and afternoon Saturdays…nope, he is a world class Anesthesiologist with a surgical practice supporting very esteemed surgeons every morning.  So, why does a man that does not need the money, devote his time to a Ketamine practice?  I think it is because he has watched people that were incapacitated with pain to the point of being declared disabled walk out of his clinic with "NO PAIN" and only come back to visit every once it awhile to say hi and talk about how all the energy, happiness and joy that now have has totally changed their lives and their family and for some, given them a chance to work to change the world for the better…like Dr. Hill does.
One last note….now that I have gone through it, for my husband's birth, I sold off investments so that he can have what I have…energy and joy every day.  My husband has 2/3rd of his back rebuilt with titanium. He is a former pro-am body builder who has not been in the gym for over 5 years because of the neuropathy that he has in his legs that all the pain docs and surgeon tell us is just "part of his journey."  In 10 days he does Ketamine and I can't wait!  I think this is one of the most important and loving gifts anyone can give a person in their lives who is living with chronic pain and depression…a real chance to have excellent health and joy!" - RJ
---
"My son has battled major depressive disorder his entire life. Emergency room visits, meds that don't work, hospital stays, sleepless nights, it has been challenging to say the least. Well, about 2 weeks ago we finished our last Ketamine treatment, and the results have been mind blowingly positive. We saw Dr. Hill, in Plano and followed the regiment he suggested. I cannot explain the change it has made in our lives, and the hope my son and I both feel for the first time EVER. The results are truly extraordinary! Thank you Dr. Hill and your tremendous staff, there are no words..." - MS
---
"I was a SKEPTIC!!  The last thing I wanted to do was spend $3600 on a treatment that I thought was a scam. I thought about it for months and when my husband said, "What if you get your life back?", I decided to go for it. I didn't get immediate relief after the first treatment. In fact it wasn't until after my 3rd infusion that the veil lifted. I am MYSELF once again. After years of treatment with a psychiatrist trying 9 different antidepressants which would work for a while and then quit, I had hit bottom. I went an entire year sitting in a recliner, drafting a spread sheet on my MEDS and MOODS.  I began reading about treatment resistant depression and how people were getting such wonderful results with this infusion therapy. Well I am here to tell you that if you don't know what to do anymore and have been jumping from pill to pill, this is worth a try. Dr. Hill is amazing. Why would a successful anesthesiologist want to start another business?  His goal is to help people who don't know where to turn. His holistic approach is awesome. I highly recommend THIS facility. ( There are some out there that aren't playing by the rules...if you know what I mean.)" - SP
---
I was in a depression for 3 years. I was anti depressant resistant. I also tried ECT, TMS. I read about Ketamine. Fortunately I called The Texas wellness and Ketamine treatment center. Dr. Hill is A unique and amazing man. He would talk to me about positive things as he would always check on me throughout my transfusions. His staff is also wonderful. I went from being suicidal to a happy person. My depression has lifted after 3 years. Thank you Dr. Hill." - SD
---
Seeing Dr. Hill and being treated in this facility was one of the best decisions of my life. The staff is professional, compassionate and caring. I have experienced chronic depression for many years and have been treated both with therapy and medications without success. This treatment helped me to begin the process of thinking differently. I feel much better..... not well yet but much, much better. I don't regret my decision and highly recommend Dr. Hill and his staff." - Anonymous
---
"I was referred the Ketamine Health & Wellness Center by my psychiatrist. So glad I did as I had been suffering from major depression for over 3 years at that point; and off and on throughout my life. I had made sincere attempts to treat my condition with numerous anti-depressant medications but I was unable to find relief and my condition worsened. The medical team at this wellness center is top notch. Dr. Hill is extremely compassionate and truly cares about his patients well-being. His staff also work very hard to insure a patients understand the process and are comfortable during treatment. The treatment itself was a very pleasant, and nearly spiritual experience. I did experience benefit after only my first treatment, but profound benefit was realized after the 5th and 6th treatments. This was 4 months ago, and I am now rather certain the ketamine treatments had a very big part in my recovery. Where previously I could become very agitated very easily, now I am very calm and things that bothered me in the past no longer irritate. My family and especially my wife notice a huge difference also. Life is just better now; and while I still face the same challenges as before, I now handle them so much differently! One other benefit I realized was a significant reduction in aches and pains in my body. Maybe these physical pains were related to or side effect of the depression itself, but they too are very much reduced since I had the treatment. I highly recommend Ketamine Health & Wellness Center of Texas. I especially recommend for those who have had treatment resistant depression; but even someone who wants to stop taking all the medicines could see a huge benefit from it." -RN
---
This is my experience with Dr. Hill and Ketamine Health and Wellness. I have struggled with mood swings all my life, but the last 6-7 years after my divorce, I have had very few happy times.  I often felt like I just couldn't pull out of the down turns.  I probably hid it well at work, but I felt sad and empty most of the time. After trying endless amounts of meds and counseling, which would help for a short time, I knew I needed to try something else.  I then read about Dr. Hill and Ketamine and decided to go through with the treatment. The day I went to see Dr. Hill, I went in with an open mind, and to my surprise, the results were astonishing.  The treatments were peaceful, and in a way, they actually felt spiritual. About two weeks after my last treatment, I noticed that I would wake up with a completely different frame of mind. I would feel happy as soon as I woke, just like what I used to feel when I was much younger and a feeling I had not felt in a long time!  This has truly been a miracle to me. I am feeling peaceful about life. I am hoping this feeling lasts for a long time, but if it doesn't, I will not hesitate considering having the treatment as a booster. I would highly encourage anybody that is looking to defeat depression and feel like I have now for months to go and try these treatments. When you go in, go and close your eyes, listen to something peaceful and let your peace come to you. Relax and know that the fuel that fuels you is pure love. And know that the desire within you is also the actual fuel.  Envision a better world and feel free to create it.  What you want is already in existence. You just have to merge with it to bring it into your reality, into your state of being. Everybody is different and is going to see reality the way they see it or perceive it. If you believe something is possible, you can align with it, but if you don't actually believe it, then you're just putting thoughts out there without the energy behind it. The energy then will be "doubt", so you're not going to manifest it. You have to believe what you're telling yourself…you can't trick your subconscious! Your subconscious is your truth. If people could only understand how the subconscious works, it would be much easier for them to manifest anything. If you can get your subconscious into your awareness and be more aware of your actual truth, manifesting anything will be much easier. The reason I bring this up is because so many people want to change their life, their situation, their circumstances, but they don't know how. They don't know where to start or what to do, but if you understand how to talk to your subconscious and allow it to surface, you'll be much better off in understanding how to manifest different things in your life. Merging with it as if it exists, and part of it is visualizing it. Visualize yourself there in that situation. Know what you want, demand what you want, and mean what you demand. The more specific you are in your demands, the more likely it will happen. This is because manifestation requires the directing of will and being specific directs one's will with precision. Being specific also shows use of awareness, the accurate pinpointing of one's demands rather than a blind shot in the dark. In summary, I believe the combination of my Ketamine treatments, my renewed mind and outlook in life is gradually transforming my life. I feel better, I am healthier, I am exercising and eating clean and, I have a new burning desire to love and appreciate my life which I owe to myself and my kids. I long to be happy and overcome this helpless feeling of depression that I know now how to defeat.  The illustrations below are only a mere representation of what I saw under my Ketamine treatments.  My visions were indescribable, peaceful, serene and surreal." - C.P.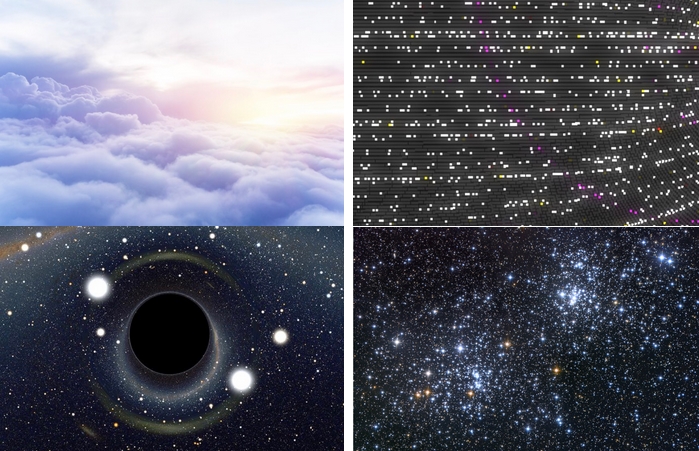 "Dr. Hill is everything you want your doctor to be: compassionate, intelligent, kind, up to date on all the current research in the field, focused on wellness of the whole patient, and always striving to find individualized approaches to the treatment of chronic pain and depression. He stays late, he works you in if your aren't doing well, and treats everyone as if they are his only patient. His staff is also kind, compassionate, and focus on helping you. The facility is wonderful, very clean, modern, and comfortable. Before I found Dr. Hill, one of my doctors referred me somewhere else and it was three times as expensive and I only saw the doctor for less than 5 minutes. I have chronic migraine and was borderline disabled when I found Dr. Hill, and since then he has helped me immensely. I have been able to start exercising regularly and I am missing out on less. I highly recommend the Ketamine Health and Wellness Center. Dr. Hill has improved my life and I know he can improve your quality of life." - G.L.
---
"I have nothing but positive things to say about Dr. Hill, his staff, and his clinic. A thorough professional, during the Ketamine infusions my vital signs were constantly monitored. Once my blood pressure rose a little too much and he immediately, and effectively, managed it. Almost like an ICU setting. The side effects are tolerable and subside very quickly once the infusion is completed. For me the results have been amazing. I feel more upbeat, positive, and at peace with myself. I've gone through nearly every type of antidepressant and none of them have offered the relief given me by these infusions. Dr. Hill is obviously very skilled but he also had a relaxing manner that greatly reduced my initial apprehension. For those with depression that had not responded to the typical medicines, Ketamine can make a real difference in your life and the way you live it. For the first time in years I'm finding enjoyment in my life." - D.S.
---
"Dr. Hill and his staff are the most professional and caring individuals we have ever worked with in the medical field. The ketamine treatments our son received there were very effective in helping with his Treatment Resistant Depression. His last treatment fell on his birthday, and they surprised him with a cake and gift card. It was so genuinely kind. Since his treatment ended, the clinic has followed up on our son's care through several phone calls. We have recommended this clinic to several families facing similar health struggles. Thank you, Dr. Hill."  -K.E.
---
"Ketamine infusion therapy has had a significant, positive impact on my life. Dr. Hill is compassionate and understanding. His staff are caring. The facility is neat and comfortable." - L.H.
---
"Ketamine infusion treatment has helped me with my pain and depression." - A.M.
---
"Hi everyone. Will keep this on the shorter side. I had heard of ketamine treatment from a family member who is a physician on the east coast. He called it groundbreaking for those who are struggling with depression and other mental health issues. For about a year I researched it, and decided to see Dr. Hill. The best decision I have ever made for my health and life. The cycle of sadness, for the first time since I was 14 broke. It gave me a chance to assess the issues in my mind. And allowed me the chance to actually enact a plan to stay out of the mental issues I suffered from. Dr. Hill, what can I say. Truly compassionate, good man. Life feels better after spending time with him." - S.N.
---
"I was at my wit's end. I tried all that I knew to try. When I heard about the ketamine treatment, I decided to give it a try. I am glad to report that I feel much better and the treatments were smooth and comfortable. My mind is stronger now and I have been more stable than I have been in years." - D.W.
---
"Dr. Hill is a very caring and knowledgeable doctor. He will explain what the procedure is, what you can possibly expect, and address any concerns you may have. The treatment was a positive experience for me and seems to have definitely helped with fibromyalgia and my migraines. Hopefully the results will be long term but I suppose time will tell. I highly recommend Dr. Hill and his services and honest caring passion for helping people. (He's also just an awesome person all around!! Love him!)" -R.H.
---
"Ketamine" is not that rave drug you'll read about if you search the internet. It's nothing to be afraid of. The Ketamine infusion for me was tough, but this is the kind of treatment that can change your life. If you have exhausted all options and want to get well, this might do for you what it's done for me. After years of heavy duty medication use, I was able to drastically cut back, to the point on some days I require no medication at all. Dr. Hill is one of the most caring and compassionate doctor's you will ever come across." -B.W.
---
"Dr. Hill and his staff are knowledgeable and professional. They go beyond the traditional care by supporting the patient and their family with follow up phone calls and in depth discussions. The Ketamine Therapy was transforming in one session. We continue to see great improvements even after the completion of the therapy sessions. We have sought many treatments for PTSD and its complications over the years. This was life changing. A normal life with normal thoughts are now in our future. The ability to sleep through the night without terrifying dreams is now a reality. Panic attacks are no longer part of the day. Disturbing thoughts or flashbacks are now just a passing thought and not consuming. Depression has lifted. Even though the Ketamine treatment was sought for PTSD relief, the nerve pain has diminished. This treatment is truly remarkable.  I have told as many people as I can about this amazing treatment. No one should continue to suffer with medication that has detrimental side effects nor feel hopeless because medication and therapy have not relieved symptoms of PTSD, when Ketamine Therapy is available. There were no negative side effects experienced for me. Dr. Hill and his staff would be my choice over other facilities that offer Ketamine Therapy. I had and continue to have personal phone calls from Dr. Hill following up nightly after each session and even still weekly. It is not just the treatment but a doctor that truly cares for the person as a whole. I feel Dr. Hill will be my friend for years to come." -C.M.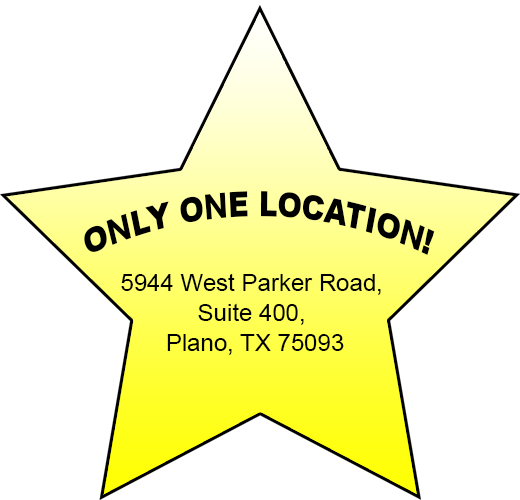 Submit Testimonial
We would love to hear from you. Submit the submission form below and we'll include your testimonial on our website.